Madhya Pradesh Tribal Tour
---
Duration :
05 Nights / 06 Days
Destinations Covered :
Raipur - Jagdalpur - Narayanpur - Raipur
---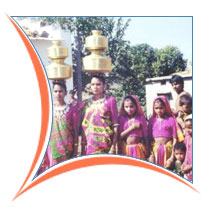 Day 1: Raipur - Jagdalpur
We will be there to greet you on your arrival at Raipur and settle you into your hotel where you can refresh yourself before we drive down to Jagdalpur, Bastar. The drive should take us about 6 hours but you'll hardly notice it as the road is good. On the way we'll be having a picnic lunch at the Keshkal resthouse. Here you get your first glimpse of the stunning forests of Keshkal and Bastar. Ovenight at Jagdalpur.
Day 2: Jagdalpur - Kanger Valley National Park
Make sure you have enough film because after breakfast we'll head out for the Kanger Valley National Park to enjoy one of the finest virgin forests tracts on earth. We'll also explore one of the limestone caves here, known for beautiful stalgmite and stalactite formations. This is tribal country and weve arranged for you to meet some of the tribla people in their homes. It will be a wonderful opportunity to interact with them and lern something about their culture. We've planned a leisurely picnic lunch at the popular Tirthgarh Falls. Just relax - enjoy the falls and the lush vegetation. You'll be back at your hotel for dinner.
Day 3: Jagdalpur - Chitrakote - Nagarnar
After breakfast we'll be heading out for the famous Chitrakote Falls, the Niagara - like horseshoe waterfall created by Bastar's Indravati River. You'll have plenty of time to take pictures and be mesmerized by the rainbows arching across the turbulent flow. On your way back for lunch at the hotel we'll be stopping at the Anthropological Museum to give you an interesting insight into Bastar's tribal culture. After lunch we'll drive to Nagarnar, famous for its terracotta handicrafts. Vrindavan, one of the local craftsman, participated in the Festival of India held in London in 1981. Enjoy… You'll be back in the hotel for dinner.
Day 4: Jagadalpur
In the morning we'll visit a 'haat' (weekly market) where you can enjoy a slice of local life. After lunch at the hotel, explore the town, or relax and do your own thing.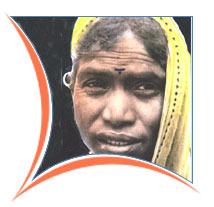 Day 5: Jagdalpur - Narayanpur - Raipur
Today we'll be returning to Raipur. Enroute side trip to Narayanpur, which is known for its excellent handicrafts. The bell metal, wood, wrought iron and bamboo artifacts are wonderful. Another interesting place here is the Ramakrishna Mission centre, where hyou can meet some of the people involved in very valuable welfare work amongst the tribal people. We spend the night at Raipur.
Day 6: Raipur
Wake up at leisure - enjoy your breakfast and relax till departure.